A Simple and Safe Solution to Watch YouTube TV Outside the US
A popular streaming service with over 100 channels, YouTube TV comes with a big limitation — it's only available in the US. The good news is that you can use a simple tool like a VPN to bypass YouTube TV location when traveling outside the US. This guide will show you how to use a VPN to watch YouTube TV outside the US and how to get the best connection possible.
Can you watch YouTube TV abroad?
YouTube TV is a US-based streaming service that's only available to American customers. Even if you are already a subscriber, YouTube TV won't work for you if you're traveling outside the US. You'll see this message.
How does YouTube TV know this? It looks up your IP address (your device's "home address" online) that tells your virtual location.
Pro tip: Want to declutter your YouTube TV experience? Read our guide on how to stop YouTube ads. 
Luckily, you can easily get an American IP address from wherever you are with a virtual private network (VPN) — an easy-to-use tool that changes your virtual location by giving you a new IP address and protects your data as a nice bonus.
Watch YouTube TV outside US with a VPN
A VPN makes changing YouTube TV location a breeze. Top VPNs come with plenty of servers in multiple locations, the US including. Keep in mind, though, that free VPNs provide limited functionality and poor security. Not only can they not have servers in the US, but they can also sell your data to third parties to make money.
If you prefer an easy lag-free streaming experience, a paid VPN is your best bet. Here's our quick YouTube TV VPN checklist so that you'd know what to look for.
Choosing YouTube TV VPN 101
Plenty of server locations across the US. This gives you the flexibility to find the best server for your needs, whether you need faster speeds or better access to specific channels.
Many supported devices. Check whether the VPN you choose supports your devices . This includes smartphones, tablets, laptops, smart TVs, and so forth.
Several devices per account. If you have multiple devices you want to use with YouTube TV, make sure the VPN allows you to connect several devices to the same account.
Price. Look for flexible and affordable pricing plans as well as a money-back guarantee. Once again, be cautious of free or suspiciously cheap options as they may not be trustworthy.
No Logs policy. It ensures that your online activity and sensitive data isn't tracked or stored by the VPN provider, protecting your privacy and anonymity online.
If you need a reliable VPN that checks all of the boxes above, consider VeePN. It offers servers through multiple US states and works on all major operating systems and platforms, including Windows, macOS, Linux, iOS, Android, and Smart TV. One account lets you use VeePN on up to 10 devices, and the company's strict No Logs policy makes sure your sensitive data is under the strongest protection.
How to bypass YouTube TV location to watch it abroad?
Pro tip: To create a YouTube TV account, you need a YouTube TV Zip code, which you can find by googling one online. You can also pay for YouTube TV using PayPal or a gift card if you need to sign up when abroad.
Now, on to the details. Here's how to change YouTube TV location with a VPN and stream outside US when traveling.
Go for any VeePN plan, all backed up by a money-back guarantee.
Download and install VeePN on your device.
Open the VeePN app.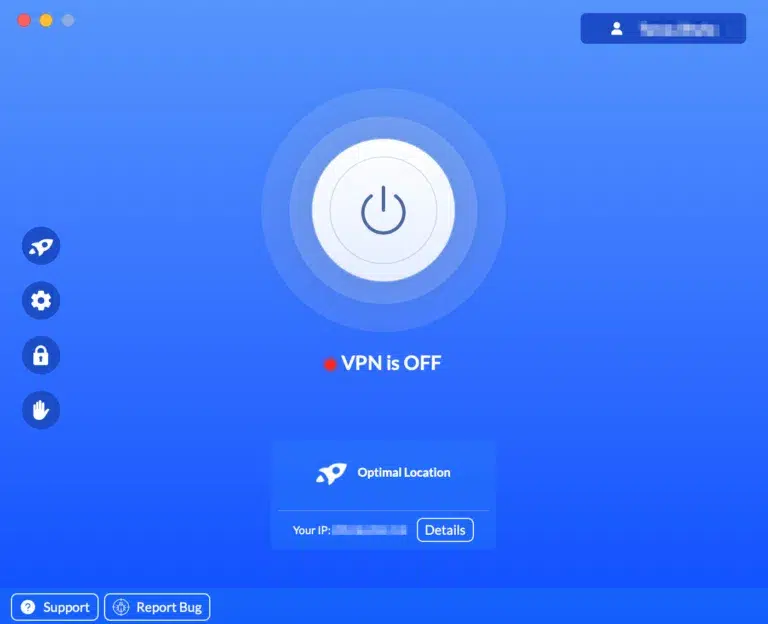 Pick a needed VPN server location under the Connect button. VeePN offers several US-based server locations to choose from.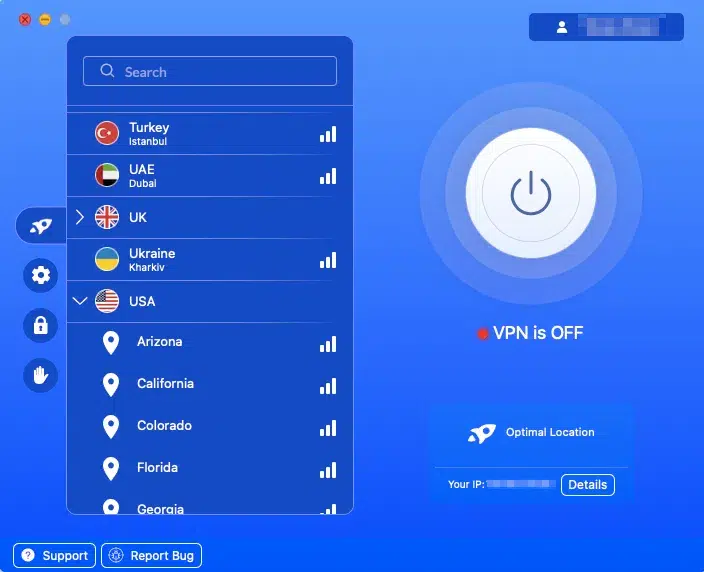 Turn the VPN on.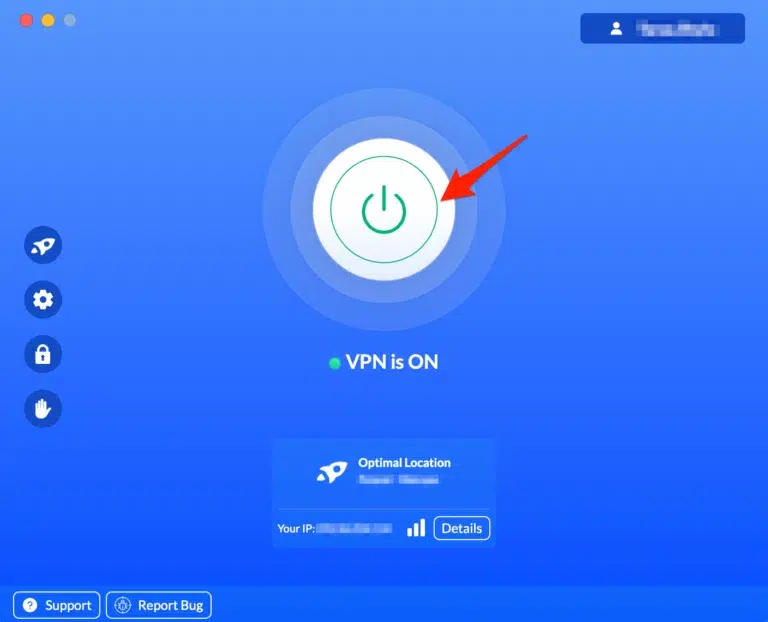 You're all set! Head to YouTube TV on your device, log in to your account, and start streaming.
Disclaimer: VeePN does not promote, condone, or encourage using a VPN in ways that would potentially violate Terms of Service of streaming service providers. For more details, please read the VeePN Terms of Service.
YouTube TV VPN detected? Here's how to fix it
Online services often try to block IPs associated with VPNs. If that happens, you can come across a problem when YouTube TV detected your VPN. You can fix this issue in several ways.
First, turn off your VPN. Then try the following:
Turn your VPN on and open YouTube TV again. In case the problem remains, contact our customer support for help.
YouTube TV channels list 2023
Now that you know how to use a VPN with YouTube TV and what to do in case your connection fails, you're are all set to view any YouTube TV channel you'd like.
YouTube TV offers access to a variety of channels that cover news, sports, kids shows, movies, and more:
News from popular networks like ABC News, CNN, Fox News Channel, and NBC News Now.
Children's programming on channels such as Cartoon Network, Nick Jr., Nicktoons, and PBS Kids.
Sporting content on channels like Big Ten Network, CBS Sports, ESPN, ESPN2, and NBC Sports Network.
Original series and programming in various genres on channels like ABC, CBS, FX, MTV, NBC, and Paramount Network.
Documentaries on channels such as Animal Planet, Discovery Channel, Investigation Discovery, and Smithsonian Channel.
So there's something for everyone, including sports enthusiasts, history buffs, and fans of reality TV shows and documentaries.
The full list of YouTube TV channels (as of 2023) include:
ABC
ABC News
ACCN
Adult Swim
AMC
Animal Planet
BBC America
BBC World News
BET
BET her
Big Ten Network
Bravo
Cartoon Network
CBS
CBS Sports
Cheddar
CMT
CNBC
CNN
Comedy Central
Comet TV
Court TV
CoziTV
Dabl
The CW
Discovery Channel
Disney Channel
Disney Junior
Disney XD
Docudrama
Dove Channel
E!
ESPN
ESPN2
ESPNU
ESPNews
Food Network
Fox
Fox Business
Fox News Channel
Fox Soul
Freeform
FS1
FS2
FX
FXM
FXX
Galavisión
Game Show Network
getTV
Golf Channel
HGTV
HLN
IFC
Investigation Discovery
Law & Crime
Live Now from Fox
Los Angeles Football Club
MLB Game of the Week
MLB Network
MotorTrend
MSNBC
MTV
MTV2
MTV Classic
My Network TV
National Geographic
Nat Geo WILD
NBA TV
NBC
NBCLX
NBC News Now
NBC Sports Network
NBC Universo
NewsNation
NFL Network
Nickelodeon
NickJr.
Nicktoons
Olympic Channel
Oprah Winfrey Network (OWN)
Oxygen
Paramount Network
PBS
PBS Kids
Pop
QVC
SEC
Smithsonian Channel
SNY
Start TV
SundanceTV
Syfy
Tastemade
TBS
TCM
Telemundo
Teennick
TLC
TNT
Travel Channel
TruTV
TV Land
TYT
UniMás
Universal Kids
Univision
USA
VH1
WE tv
YouTube Originals
Use a top YouTube TV VPN and stream lag-free
Changing YouTube TV location doesn't take long. While away from home, try using VeePN to access YouTube TV with ease with an American IP address. VeePN is a top-rated VPN service with servers in 89 locations worldwide. It also offers the strongest protection for your data due to modern encryption methods and VPN protocols, which keeps your online traffic secure and private.

Download VeePN and start streaming with no limits in your way.
FAQ: How to Watch YouTube TV Outside the US
Can I watch YouTube TV outside the US?
While YouTube TV is only available in the US, you can use a VPN to bypass YouTube TV location and access this streaming service when traveling. Learn more in this article.
Can I use a VPN with YouTube TV?
Sure thing — you can use a VPN to bypass YouTube TV's location restrictions and access it from outside the US when traveling. Find our step-by-step guide in this blog post.
How do I bypass YouTube TV location?
To bypass YouTube TV location, you need a VPN — an easy-to-use but effective tool. Simply connect to a US server within the VPN app, and you'll be given a temporary US IP address that lets you access YouTube TV's content from outside the US. Get more details in this article.
Does YouTube TV have location restrictions?
Yes, YouTube TV has location restrictions — it's only available to users in the US. However, you can use a VPN to bypass these restrictions and access YouTube TV from anywhere in the world to keep your access when traveling outside the US.
How to use YouTube TV outside the US?
To use YouTube TV outside the US, you need to use a VPN like VeePN. 
Download and install a VPN that has servers in the US. 

Connect to a US server on the VPN. 
Once connected, you will be assigned a US IP address, and YouTube TV will think you are located in the US. You can then sign up for YouTube TV and start watching your favorite shows and channels.
Knowledge is power, VeePN is freedom
Get VeePN Now
30-day money-back guarantee
Keep your personal data private.
Protect yourself with VeePN